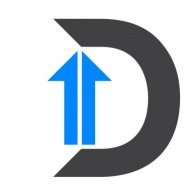 Jul 31, 2019
18
9
First Name

Christopher
We've pretty much reached a point as an industry where it's safe to admit - if you aren't using a third-party data provider to give your ads some actually purpose, you're wasting your client's money. Right?
Part of my job here at Digital 1 is to audit Facebook pages and check out how their ads look (if they're even running any) and what they're doing to reach customers. It's shocking to me how many of the "big guys" offering digital marketing services are still just doing spray and pray marketing or (even worse) still setting aside a budget to hit the boost button.
So my question is: How do we as an industry weed out the big guys without having them partner with a data provider? There are several small digital marketing agencies that have figured out the perfect way to sell cars with Facebook ads - it's time for them to shine *cough* including Digital 1.