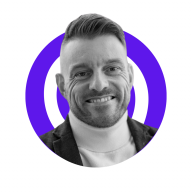 Jan 3, 2019
203
147
First Name

Marc
Now's the time to start courting your customers in the long term.
If you don't have a simple, clean & effective way to keep in touch with your customers, this is your chance.
I see traffic on car dealers going up, people are gathering online, you must find a way to answer them.
Most people know it's a temporary situation. Everything will resume at some point.
I keep laughing at everybody screaming we're "finally going to give the consumer what they want" - But how?
I have a hint for you: It's not about tools, it's about mindset.
THIS is why online marketing is so hard. We think it's about tools, and button colors, and fonts...
You can bet it's not going to be that easy and 6 months from now, most people will not have figured out a way to seduce online shoppers.
Anyway, I'm opening the Autobahn Academy Wolf Pack to everyone on Thursday 11 AM Eastern, you can
sign up here to be reminded
This should be interesting