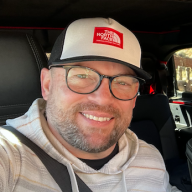 Dec 4, 2009
347
334
Awards

1
First Name

Dan
Top Features of the Customer Relationship Management System
1. Lead Assignment Automation feature. With this option, the program will automatically assign leads to representative sales, ensuring that each prospect is taken into account.
2. Lead Scoring feature organizes your prospects into categories depending on their behavior. With this option, you know what your client is doing, how many times he visits your website, how many calls she does, etc. With all this information you can understand and offer what the customer really needs.
3. Automatic Follow-up Reminders. Don't miss any meetings or tasks, check the jobs unsolved, and keep on with all the necessary daily appointments with this useful feature.
4. Automated Billing & Invoicing. The app does it every time is needed, even if you forget to do it.
5. Contact Book (Targets, Leads, Contacts, Accounts, Opportunities) includes your potential customers' data accessible by the entire team but stored in a safe environment. A client that is lost due to lack of centralization and organization is invested in a chain of losses. Fortunately, these are problems that can be solved with the powerful and multifunctional WX CRM.
@NIOMARVIN83
I'm confused. You just copied and pasted that from
https://webxloo.com/blog/make-customers-feel-valued-with-wx-crm-for-business.html
Do you work for them or are you in retail? Your post leads me to believe you may be a spammer? Please clarify. Thanks.
Update
. Reddit is a great resource. You work for Webxloo AND you are a spammer
@NIOMARVIN83
.
NIOMARVIN83
7 minutes ago
I cold email all the time. I started by building my LinkedIn account and adding tons of relevant people. I then search for someone of a sufficiently high rank (VP, general manager, operations manager, CEO, Director...) and try to get them interested and have them forward my information off to the person in the organization to handles the area that I am interested in. I have been doing sales for a web xloo number of years, mostly B2B. Getting no responses to your emails could be because of 2 things:
1-You are targeting the wrong persona (e.g going after someone in sales with an HR product)
2- Messaging: your messaging need to be less about what the features and benefits of what you or your company do, and more about how it will benefit the customer.
Last edited:
1
Reactions:
Tallcool1