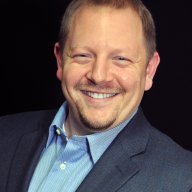 May 1, 2006
3,123
1,923
Awards

1
First Name

Alex
The question is why hasn't auto caught up to the rest of the Corporate world. Money can't be the only thing holding auto CRM back (or can it).
I don't think the non-automotive retail CRMs are
that much
better. They're more integrated with other things, so you can customize them far more. If you aren't doing some crazy SalesForce CRM customization many of the non-auto CRMs are less expensive than your typical $1,500+ per month automotive CRM.
Money ain't the problem. The problem hits a lot of different areas and I'll touch on what I think are the biggies:
acquisitions continue to reset the clock on innovations
a good operational tool requires a STRONG understanding of the operations you're building it for - this is the biggest weakness in my opinion
dealers don't flip CRMs as quickly as other technologies, so smaller companies have a HUGE barrier of entry
Substitute CRM with "DMS" and this reasoning gets even more pronounced.
The newest, of the larger CRMs, came to market in 2003. When did Arkona launch... to prove my point on DMS.
1
Reactions:
johnnparry55