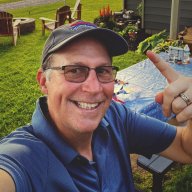 Apr 7, 2009
4,018
1,542
First Name

Joe
3/11/2011
Dear Diary. I am going to press into virgin territory and begin the Used Car King.com makeover. My goals are to DOUBLE lead counts with no new ad dollars spent (aka double the conversion rate) and boost engagement metrics 25% (time on site, pages seen, etc).
Phase1 for makeover for
Used Car King - Used Cars & Trucks | Syracuse, Utica, Binghamton, Rochester, Central New York
REQUIRES talking to our shoppers to see what they like and dont like.
I've added the
free 4Q survey
to the site to get a read on the overall score of my site.
I'm a big believer in Avinash Kaushik's belief that shopping is a TASK and web sites are here to help shoppers COMPLETE TASKS.
Survey questions:
What is the purpose of your visit to our website today?
Were you able to complete your task today?
If you were not able to complete your task today, why not?
more as it comes...
Last edited: