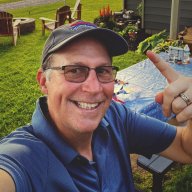 Apr 7, 2009
4,018
1,542
First Name

Joe
Joe, any thoughts on adding a blog to the new UCK?
Yes Jake, 2 styles of blogs.
#1). Theme based (LuxuryCarKing.com, SportsCarKing.com, UsedSUVking.com, MiniVanKing.com, PickupTruckKing.com, UsedCarQueen.com, etc)
#2). Location Based. (city1.usedcarking.com, city2.usedcarking.com, city3.usedcarking.com, etc)
Before I get to the blogs, I have a dedicated Video site that's in beta,
The Used Car King TV - Used Auto Videos Near Syracuse, NY
(I need a video host that has optimized for commerce:
http://forum.dealerrefresh.com/f14/hunting-elusive-video-conversion-1325.html
). I also have NewCarKing.com on the drawing boards right now. Hopefully these will go live before July4th.
Then sometime in 2012, I hope to get to my nest of marketing sites: TradeinBonus.com, Over30MPG.com, FallingtoZero.com, GMCertifiedSale.com...