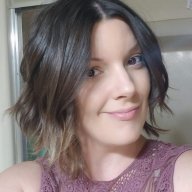 Jan 5, 2016
7
3
Awards

1
First Name

Brittany
The president of our company wants uniforms. We have always had just company shirts for techs and hats. Otherwise it is business casual and then those that attend shows have company shirts they wear. Everyone on the team does have two company polos also. The company has always paid 100% for the company shirts. What the boss wants isn't necessary all cookie cutter, everyone wearing the same exact thing. He just wants us all to look more professional and "higher end".
I have never put something like this together so I am winging it. With the company never having a "strict" dress code, now putting one in place and always paying 100% for everything before, half the staff is apprehensive and I don't think making them pay for a portion of the new uniforms would go over well at all. We want this to go over well. Of course with Covid going on and affecting families, it doesn't feel right to force this cost on employees. For the techs, I am looking to just go the uniform rental route and make that easy. For everyone else, the company would buy shirts and they can find bottoms, which what they wear now will work just fine. With this being a requirement to wear these shirts, our thought is the dealership should pay for it but put a cap that you can only order X amount of shirts per year that the company will pay for. Dress pants/slacks will be at employees own cost. We want this program to go over well. I have tried to explain it won't be so bad and have even asked what their preferences are in shirts/tops. Some have even sent me ideas which luckily, fell in line with what I was looking into for the team. I am looking to do just nice polos, button downs, vest, cardigans which is what basically the style of everyone now. Plus the techs at least will need a jacket. We are a team of about 25 people.
Here are some of my questions...
I am curious for those dealers that have a uniform program, how do you have it set up? Employee pay versus company paid?
Do you have it so they can only order a set dollar amount each year or is it a set number of shirts/tops? What about jackets for the whole team?
Any guidance on since some are apprehensive of the new dress code going into effect and the company has always paid for the shirts, how we could gently approach it the have employee pay a portion? Maybe the company covers everything initially and starting 2021, employee pays a portion?

Have techs pay the laundry fee for their uniform rental and the company would pay the service charge. And maybe charge the other employees half on their shirts/jacket/vests/cardigans ordered?
I appreciate any guidance and learning what programs other dealerships have in place!