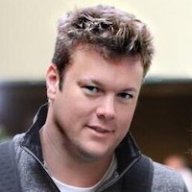 May 1, 2005
3,711
1,283
First Name

Jeff
Okay, the title may be a bit harsh...
But let's agree, it's not easy to push aside that possible, shiny new object, that might just correlate to the additional sales or service you need to make each month a huge success. So you accept and before you know it, you're an hour and 2 knees deep into a presentation. And it doesn't seems to have an end. At least not until you sign the dotted line.
You know what I mean. If you don't, take a moment to
read Joe Webb's latest article
over on the blog.
Joe offers up some SOLID advise on how to manage your current and possible future vendor presentations and/or up-sells.
It's called a
Vendor List Protocol
. Check it out then come back here. Because we want to know if you currently have a Vendor Visit Protocol and If you do, what is it and how has it helped?
Don't have a Vendor Visit Protocol, but you like the idea..
what would you include?