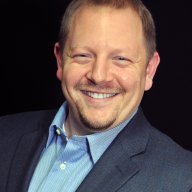 May 1, 2006
3,254
2,108
Awards

1
First Name

Alex
Brian Pasch is taking DMSC virtual this year. The number of speakers is bigger and it looks like you'll be able to attend every session because they'll be available for a month. No travel commitment.
When he asked me to participate, it was a no-brainer.
Plus, so many of our community and friends are speaking.
@Rick Buffkin
@georgenenni
@Ryan Everson
@todd.smith
@joe.pistell

@Steve Roessler
, Matt Haiken, Andy Wright, Paul Schnell, Bob George, Wayne Pastore, Todd Caputo, Kevin Frye, Dean Evans, David Metter, Alex Vetter, Joe Chura, and many more (listed in order of the speaker list here:
DMSC Event
)
2
Reactions:
todd.smith and Jeff Kershner