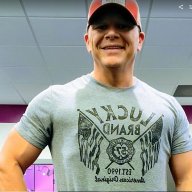 Oct 29, 2009
636
669
Awards

1
First Name

Rick
Guys,
Is anyone else having this issue with their websites when they do a "site:
www.your-dealership-web-address.com
" search on Google ???????? I have page titles that say my dealership is in all other parts of the freaking country with other dealerships names in the page titles that are showing up in the Google search results. What the heck is going on with this??? How long has it been going on? This is not good!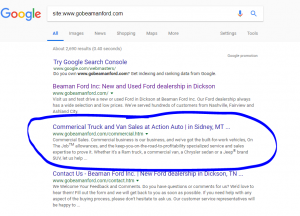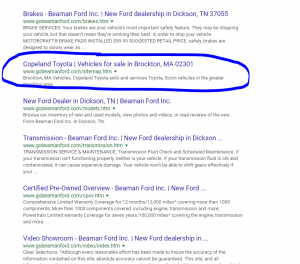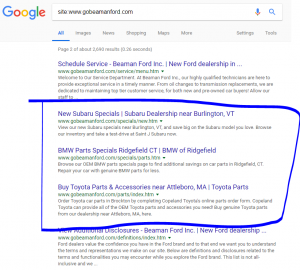 Chrylser dealership