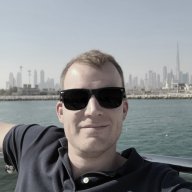 May 19, 2011
1,682
1,152
First Name

Craig
Someone seems to have wised-up and have gone with a Canadian (makes sense to support your own country) group = quality auto website provider.

https://www.lexusoflondon.com

->

https://www.edealer.ca

(unless they are owned by dealer.com [doubtful] having operations in Burlington, VT).
They switched to eDealer, who are not owned by Dealer.com
I still get downtime alerts almost weekly, but they're typically pretty brief.
There was a ~3 hour inventory outage last week that resulted in no cars being listed for all clients.
Everyone has their downtime, I just judge based on how well they handle it and what the recur rate is.