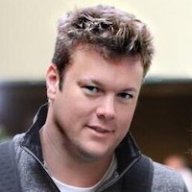 May 1, 2005
3,987
1,473
Awards

2
First Name

Jeff
Starting December 9, 2015, you'll be able to get your hands on the new "automotive" specific extension - .cars .car and .auto.
Dealer, manufactures and even vendors will have the opportunity to get a bit more crafty with their domain.
Honda.cars
Serviceformy.car -- just thought of that!
How about Cars.cars.
I'm not sure I see what everyone is getting so excited about. Which extensions other than .com become top of mind with the consumer? Heck, .net has been around since the beginning and who uses that?
I get it - It could/will allow one to use the new extensions if they have not been able to obtain the .com extension of their company /dealer name. I see this being more of an opportunity for some crafty branding and campaigns.
Will you be getting one a .car .cars .auto extension?