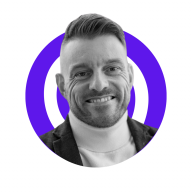 Jan 3, 2019
203
147
First Name

Marc
What works? Showing inventory with no pricing until form fill unlocks instantly OR don't show inventory at all until form is filled and then show instantly OR don't show inventory even after form fill but shopper has to receive email to unlock inventory and price?
The example I'm referring to is showing full inventory after the user fills out the form. You can't see the inventory nor the price beforehand.

"Works" is relative to the objective a dealer has for a specific strategy.
Ex.: If a dealer wants to know more people in their PMA, that's probably a winning strategy. If they want to make sales short term, not sure it's the best play.
When you say "I've seen conversions over 20%" @Marc Lavoie, are you speaking about sessions to form conversions (GA event) or Sold rate on those leads? From what I've read in this form, most dealers are in the 15% range on their own site leads, sold conversion, without a squeeze.
20%+ is from people visiting the inventory squeeze page, so 1,000 visitors, 200 will share their info (insert a low % of fake emails) see inventory, 800 leave. This in dealers CRM, not GA. Every time I've had this conversation, most people told me "Yeah, but 80% left the site!". This is true, but the average dealership converts Pre-Owned SRP/VDP traffic under 5% so that's 4-5X more... So think about it. Then it leaves us with trying to understand, are these guys buying or everyone that would have bought left, frustrated with the gate.
So I would expect nothing less than 20% when you filter the highly motivated shoppers into your funnel. I don't think a squeeze is a bad thing but worry at the UX and today's shopper. I have a hard time believing that you would sell more with a squeeze? Sure, your conversion goes up but that is just a numbers game. When you start making decisions, paying people, etc off of Internet Close Rates it invites strategies that may game a pay-plan.
Your concerns are legit. I've seen a couple of dealers doing it for years now, so something has to be right because these guys are not dumb. If I were in your shoes, I'd test it, on a separate entity if you're curious or skeptical. It also depends on your brand position in your market & OEM restrictions. This is why it's a little more popular on the used car side.
The other thing a squeeze ignores is the other 95% of "internet" shoppers on your site that doesn't convert within the site but plan on just picking up the phone or walking in. Do those shoppers just skip you because they didn't really want to give you their information or talk to you yet?
Following that logic, I'm thinking they might still show up? Not sure about this one, attribution on a walk-in is a fallacy in my humble opinion.
Like anything, everything has to do with the promise you're making. Just "seeing" inventory is good, but it's a little weak. Mainly because it's a commodity and you can find it somewhere else. Putting a little more effort & thought into it can make sure we create a unique offer that's not available anywhere else. Spoiler alert, it's hard, this is why barely anyone does it.
There are more twists to make it work and divert from the fact that you're actually hiding inventory. I'll take a really stupid & extreme example. Facebook forces you to create an account to interact and use all features. Making squeeze pages can work if we're not too much caught with tunnel vision.
IMPORTANT: A strategy like this one is not meant for everyone. This creates volume but also stress on the internal lead management process. If you can't see you & your team scale, I suggest you stay away from this technique. This also requires long term thinking and a discovery mindset. Some dealers are in the "right now" because this is what they need and that's OK.