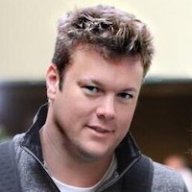 May 1, 2005
3,728
1,295
First Name

Jeff
Taking on a new gig, a few of my dealers are asking me about CL. My Toyota dealer is already on it and getting decent results using Cargigi but I have to be honest, I have yet really had the time to really drill into the reports and results. Rediscovering this post has me curious. I know what I'll be doing tomorrow at some point.
I have a Nissan dealer I think would really benefit from it.
I did have CL plugged into a few of my dealer at my previous gig and the results were sporadic.
Drew, thanks for all the great information.