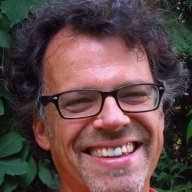 Aug 7, 2020
31
14
First Name

Greg
A year ago, I wrote an article about Carvana's experiments with third-party listings.
https://aimgroup.com/2020/08/14/carvana-enters-into-marketplace-territory/
Carvana was listing cars from other dealers, and selling them as their own. Sort-of. The dealers who owned the cars weren't named. In fact, in the photos, dealer signs and logos would be Photoshopped out. But the cars would be marked as "partner inventory" and a disclaimer would warn shoppers that the cars weren't in Carvana's possession and that they would have to be purchased from the third party.
A year later the experiment remains an experiment. Carvana discussed it very briefly in their Q2 earnings call, but didn't divulge anything about it other than that the experiment continues. What do you suppose is holding up this project?
Last edited: