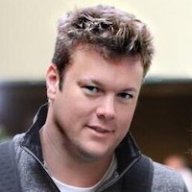 May 1, 2005
4,141
1,572
Awards

2
First Name

Jeff
The Annual Online Sales Success Workshop is hosted by the
ONE and ONLY - COREY MOSLEY!!
It's that time again, time for the
one and only Cory Mosley
to host his Annual Online Sales Success Workshop. Join Cory and the great line-up of speakers
TUESDAY, JUNE 18TH, 2019 in RICHMOND, VIRGINIA at the Hyatt House Richmond West.

There's limited seating and after speaking with Cory earlier there's only a limited number of seats still available.
For more information and to register --> https://dlrfr.sh/OSSWRegister
The Annual Online Sales Success Workshop is a 1-Day Event for your more progressive dealerships - No exhibit halls, no booths, just a day of education and strategies from some of our industries most innovative companies and subject matter experts.
Real Industry Experts
Cory's Online Sales Success Workshop features Founders, Presidents, VP's, and subject matter experts from some of our industries most award-winning companies. The majority of the speakers have direct roots working inside retail car dealerships and all are dedicated to helping dealers become more progressive and profitable.
Featured topics include:
Competition Crushing SEO/PPC
The Online-to-Offline Experience
Used Vehicle Merchandising
Social Media Sales & Marketing
Best-in-Class Video & SMS Tactics
Buying Behavior Trends
Speakers include:
Eric Miltsch
Co-Founder & Director of Marketing for
Dealer Teamwork
Jasen Rice
Owner & Founder of
Lotpop
Jeff Clark
President of
SOCIALDEALER
Tim Cox
Co-Founder of
CarNow
Kerri Wise
VP, Industry Relations & Education for
TrueCar
Steve Roessler
VP of Sales for
DriveCentric CRM
Lowell Perry
Director of Strategic accounts for
Roadster
Sean V. Bradley
Founder & President of
Dealer Synergy
Paul Potratz
COO of
POTRATZ
You can check out each speakers video interview -
https://mosleyautomotive.com/speaker-interview-series/
https://mosleyautomotive.com/ossw/