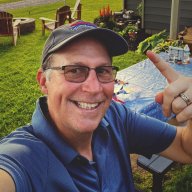 Apr 7, 2009
4,052
1,564
First Name

Joe
"Attribution models are just something marketers made up because their ideas sucked"
~ Chris K Leslie


So i guess the answer to this whole question is really that there isn't an answer?
Yes & No.
A
ttribution model's goals are to improve marketplace visibility to
help all participants
'improve their game'.
Attribution models can be built top down and/or bottom up.
Top Down: campaign > traffic > sales (strategic thinking)
Bottom Up: sale > traffic > campaign (tactical thinking)
Dealers & OEMs can use both top down & bottom up.
--OEMs can create profits from top down visibility... today.
--Dealer's can use top down, but, their greatest ROI will come from bottom up visibility (i.e. use shopper's data to assist the sale AND score marketing campaigns)
BOTTOM UP PROBLEM:
In our industry, in 2016, the invisible car shopper keeps the data from being highly precise down to a user level. If you want to look past "internet = leads", then, deep thinkers have to let go of digital data, go into the wild and study the shoppers in person (i.e.
qualitative research
). Even then, bottom up still won't provide highly detailed visibility, so, you can't answer granular questions (i.e. which SEM content produced the highest business value).
HTH
-Uncle Joe
p.s. until shoppers want & use shopping carts to buy cars, gaps in bottom up data will always be with us.