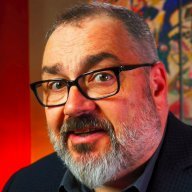 Jan 15, 2010
1,104
661
First Name

Ed
I think if dealers can focus on making their websites easy to search, view photos of the vehicles (great photos), list all options clearly, provide detailed pricing, and provide several ways to communicate for the shopper, then handle every customer interaction with professionalism... they are doing the majority of what's needed to lead their local markets. Once that's solid, now we can choose where to expose your inventory and dealership online.
I understand that there is a strong desire to increase reliance on the dealer website, but the data doesn't support that -
Look at the what the sock guys found,
"...when consumers used multiple channels they spent more money and they converted at a significantly higher rate."
( see
We are being beaten by socks. SOCKS!
)
An
Autotrader.com study
had similar findings,
"Simply put, after having been on third-party sites, shoppers on dealer websites are more qualified, which indicates a higher likelihood to make a vehicle purchase. Shopper quality can be clearly demonstrated by comparing common dealer website metrics, such as bounce rate, page views, and time on site..."

The
Groove Automotive / Dataium
study also showed similar findings -