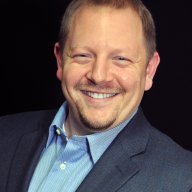 May 1, 2006
3,125
1,925
Awards

1
First Name

Alex
Was just on a call with
@Jeff Kershner
and
@Jim K
talking through some fun stuff. The conversation veered toward work that a salesperson would actually do without a manager slapping them. The one thing we could come up with is filling out the paperwork for a car deal. And this is why dealers need so much automation.
Yes, I know we were generalizing here.
The funny part about it is that the one big thing that's being automated is the paperwork. This is essentially what digital retailing is about: digital paperworking.
As the OEMs continue to push digital retailing solutions, it is just more argument for how little is understood about car dealerships.
Anyway, it was a thought that humored me and I wanted to share it.
4
Reactions:
NickA, craigh, Jim K and 1 other person