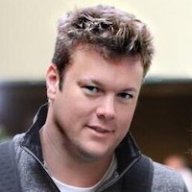 May 1, 2005
3,731
1,311
Awards

2
First Name

Jeff
For 2012 so far... cars.com email leads coming in at 3:1 vs Autotrader.

Anyone else?
The Nissan dealer I work closely with mirrors this Joe. 3:1. In return we usually have more "recorded" sales. But lets agree, AutoTrader could care less about the forum fill lead. So much so they all but hide the dame thing and have done nothing to optimize it. Heck, they lay as well just remove it all together IMO. I'm not bashing AT here as I agree that most consumers on AutoTrader do Call, Visit the Dealers website or Show Up. However, I do believe they miss out on additional conversion.
I've always said (for AT and Cars.com) to allow the dealership to determine their main "Call to Action". If the dealer is dialed into Chat, then allow Chat to be the defined call to action. If the dealers want email leads, have the form be the defined Call to Action. Maybe one dealer would rather have the AutoBiography (print or send to phone) with an extra incentive included at the pdf brochure as their main call to action. Just a thought.