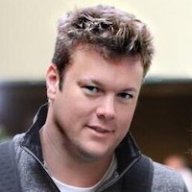 May 1, 2005
3,778
1,340
Awards

2
First Name

Jeff
Social and conferences! The Automotive Analytics & Attribution Summit is around the corner and we're excited to have another virtual conference before the end of the year! It is good for all to get an appreciation for how these work before attending the NADA virtual conference in February.
Social advertising and attitudes
will be another topic of conversation with Brian.
Grab your
popcorn as we delve into the fun of Facebook performance in the midst of a political
show. All of this wonderful stuff happens at
1:00 PM eastern on Facebook
, October 23rd.