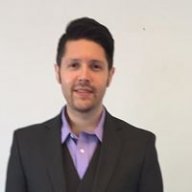 Sep 10, 2014
77
25
First Name

Derrick
Tracking phones is imperative as it assists in bettering the way we handle and approach the phones. But if you have had the chance to "REVU" (really? r we using shrt ling now?) "CALL REVU" it is nothing more than a bloated, clumsy, unapproachable excel sheet filled with electric colors that will nearly leave you blind as you try to figure out what their menu options mean with all of their awkward "-1" reporting schemes.

I mean, you cannot even EDIT a number!! You cannot even provision a line!? The whole idea is to have an easy interface that allows you (at the dealer) to make changes as needed. BUT, NOPE - have to call into support and wait, and wait, and wait, and wait. Rant Over.

All that to say, who has the best call monitoring vendor? I MISS CARWARS!