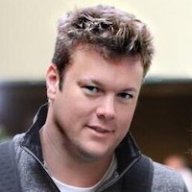 May 1, 2005
3,715
1,286
First Name

Jeff
As you may know, CarGurus
suspended the free Restricted (formerly "Basic") listings program
during the COVID-19 crisis to better accommodate shoppers and provide a strong return on investment to paying CarGurus customers. We wanted to let you know about two upcoming changes to that program:
Suspended status is ending 6/30
The Restricted program will relaunch 7/1 with significant changes
1. The end of suspended status
With dealerships across the country resuming business, we're preparing to retire the suspended status on 6/30. All dealers in suspended status will receive their queued leads via email on that date.
To get those leads with full contact information, you must activate or reactivate your paid subscription by Friday, June 26.
Dealers who remain in Restricted status will receive those leads anonymously, as usual.
2. Changes to free Restricted listings
On July 1, we are reinstating our free Restricted listings, with some important changes:
CarGurus will be capping the number of leads dealers on our free program will receive within a 30 day period
. The goal is to drive more connections and a better ROI for our paying customers while still providing a free way for dealers to test out listing inventory on CarGurus. You will still be able to receive and respond to anonymous leads from interested, in-market shoppers on our free program.
You will be limited to either ten or fifteen free leads per 30 day period, depending on the amount of inventory listed at your dealership. Once that number is met, your inventory will be removed from search results pages (SRPs) until the next 30 day period.
As of 7/1, leads you receive will start counting towards your cap, which will reset on a date we set, sometime between 7/2 and 7/28. After July, your cap will reset on the same day each month.
Other changes to Restricted listings include:
No access to display Deal Rating Badges on dealerships' own websites
A maximum of 6 photos per vehicle on Restricted vehicle detail pages
Limited retargeting of Restricted dealers' inventory through CarGurus advertising
Please don't hesitate to reach out to your CarGurus representative about these changes at
(844) 994-2898
.