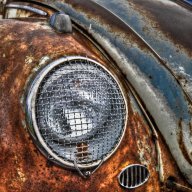 Sep 13, 2010
7
8
First Name

Jeff
The Senior Vice President of vAuto said, "listings with stock photos receive 365 percent less attention than those with actual photos."

If I were a dealership, I would be in the business of finding out, what about a picture makes a shopper perceive it as "Actual".

Improving your photography will always lead to better results. However, shoppers are not looking for aesthetically perfect pictures, they are merely trying to see their next car online.

Shy of perfection, is what "actual" is.
Stock photos are... perfect.

McDonalds has perfect professional pictures taken of a BigMac that no one will ever eat and then they sell a billion BigMacs that look nothing like the photo.

We are not in that business. We are in the business of taking professional photos of one very specific vehicle with the intention of one very specific person finding it online, seeing its value, coming to your dealership and buying it. 1 car and 1 driver... times 200, 400 etc

Car manufacturers build cars for the groups of people they study. They build cars for stereotypes. They design a lineup to accommodate as many tax brackets as possible. They tweak their designs to accommodate generations as they live through the stages of their lives and hopefully graduate to bigger and better cars as they go.

It is easy to fall into the trap of valuing each vehicle as just another copy, another silver sedan in a sea of silver sedans. But to the new owner of every one of those cars, it's their "baby"(at least until they pay their first payment.

Anything short of actual photos of the actual car, will not do.