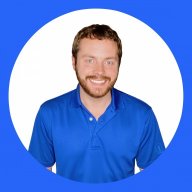 Mar 21, 2012
379
444
Awards

1
First Name

Ryan
Why are OEMs pushing dealers to quit taking real photos of their new vehicles and instead sign up for co-op supported fake CGI photos that fall somewhere between the quality of a stock image and a real photo?
Customers are shopping online more than ever, is now really the time to provide a worse consumer experience?
Most CGI "photo" companies only offer 15 photos per vehicle, with a measly 5 photos of the interior. Are 5 fake interior photos enough for consumers buying a $70k truck?
I totally get that CGI photos require no effort to manage and are live the day the vehicle arrives on the lot, but does that really justify making the switch?
If this technology existed 10 years ago when dealers sucked at taking photos, it would have been awesome. But it's 2020, and customers expect more of us.