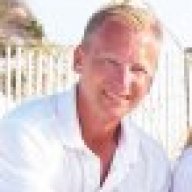 Apr 7, 2009
250
164
First Name

Kevin
Clutch already powers most of the OEM subscription models as well as dealers in 25 or so states. It is a very crowded space, including another Cox backed entity Flexdrive.
Two items here IMHO. First - Cox taking the direction of "mobility solutions". I agree. Our market continues to evolve and change rapidly. Dealers will move towards providing mobility solutions, which can include the subscription model. I believe dealers should pay special attention to fleet management. Fleet is the future. Take a look at Waymo and all of the Chrysler vehicles they are buying in Phoenix. Who are they buying from? Dealers? No - more like directly from CDJR. Who will service those vehicles? Dealers. Forward thinking dealers will look at how to best position themselves to manage fleet needs. 24 hour service is key, as a fleet vehicle off the road makes no money. If you can service overnight, you provide a competitive advantage.
Per auto subscription - yes, we are leading in this area. This is still a high risk area with razor thin margins. On the pro side, I have seen nothing in my career that has created more consumer excitement. We are personally touching our subscribers 2-3x per month in a non-adversarial environment where they feel like they are getting a "new car" every time. This is the elusive "Apple Store" or "Zappos" experience of a highly satisfied customer that we have pursued for years. The con is whether we can prove a profitable and scalable model for the long term - that is our biggest challenge at this time.
I am very transparent that we might not be running auto subscription 12 months from now. However the lessons we are learning are invaluable as we test and modify this model. I am speaking about this at Digital Dealer in Las Vegas, to include multiple videos from our actual subscribers. I invite you to join me with an open mind as this is groundbreaking as we look to provide a more consumer facing experience.