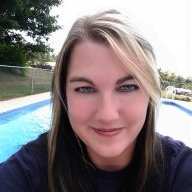 Feb 21, 2011
147
58
Awards

1
First Name

Emily
I have recently submitted a feature request to Vinsolutions that could expand the capability of the CRM to include the important function of purchasing vehicles from our customers. Every dealer has become a buying center, yet our CRM fails to provide an adequate way of handling these customers. It seems silly to have what is supposed to be an all-encompassing database and skip an entire segment of our business. Does any other CRM offer this functionality? If more dealers raise awareness for the need, our providers will be more apt to provide it.

Message to @Vinsolutions

Since every dealer has essentially become a buying center, it would be a huge benefit if you could create a disposition for "Bought". Similar to marking a customer "Sold" when they buy from us, we could mark a customer "Bought" if we bought their vehicle from them and set up corresponding processes. This would allow us to better utilize our CRM for keeping customer info, printing applicable forms, communicating, and the reporting/ tracking of vehicles purchased from our customers (rather than marking those customers as "bad" or "lost" ) all key elements of a successful CRM.
5
Reactions:
Ryan Everson, Brad Burlingham, loris and 2 others