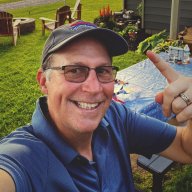 Apr 7, 2009
4,012
1,537
First Name

Joe
I follow Miriam, a well respected Local SEO expert that has stumbled on what looks like a Local SEO spam campaign for Goodson Honda West
SEO Igloo Blog Are These Reviews Authentic? You Be The Judge.
The Low Down
Goodson Honda West has more than 65 reviews for their business in Google Maps/Places. A glance at the top 5 prominently displayed on their Place Page bespeaks a glowingly satisfied customer base. All 5 stars!

"...Reviewer names Salsa, for example, appears to have bought numerous cars all over the country, rented an apartment in Chicago, bought a bike in DC, and enjoyed a great night's sleep at hotels in Texas, California, N. Carolina, Ohio and Pennsylvania, all on August 2nd. "
​
I took a look myself:
Goodson Honda West - Google Maps
Not good.
Goodson Honda West, look out, if you get discovered and tagged AND you may vanish and thats not a good place to be.