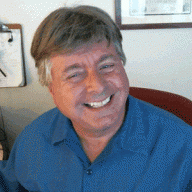 Oct 14, 2010
29
23
First Name

Mark
I posted this issue on a buried thread for something of like kind problems with CRM's but the problem I am about to explain is something DealerSocket needs a bigger push from their customers to get fixed.
I want DealerSocket exposed for this major problem
If you customers are using Google Gmail or Gsuite (their own domain hosted by Google) they are
NOT
receiving emails generated by your sales department. Not only that, they are not
even receiving replied to leads
being sent!
Through the investigation with my dealer principal internet manager and a couple other dealers I found this big black hole created by DealerSocket because DealerSocket does not want the expense or maintenance of a customer mail server. I will try to explain it in easier terms.
When a customer fills out a form from one of your lead sources, (i.e. cars.com, autotrader.com, cargurus.com) even your own website, it generates an email that goes to an email address
[email protected]
yourdealerdomain.com

That email is then picked up, or sucked out of the email box you created and placed into the CRM. Remember, that email was forwarded now into YOUR domain's email provider from DealerSocket.

Now when your salesperson picks up this email from DealerSocket they will attempt to send back a reply to the customer with THIS format: [email protected]
yourdealerdomain.com
So, now here it goes OUT you dealerships domain name when it ORIGINATED in DealerSocket. There is a major problem with this issue! Most email hosts, especially Google Gmail and GSuite will use a reverse DNS host protocol to check the validity of that email.

Google spam prevention is basically saying this:

"... here comes an email from
yourdealerdomain.com
and
yourdealerdomain.com
publishes it's domain DNS registration ip address as xxx.xxx.xxx.xxx ... BUT WAIT! ... this email just came from
dealersocket.com
and looks like this [email protected]
yourdealerdomain.com
and this means it's SPAM..."

The reverse DNS cycle to check if an email really came from the place it was sent is called 'spoofing' and is used by spammers all over the world.

Knowing full-well that this is a technique that email servers use to protect their clients, WHY HASN'T DEALERSOCKET TAKEN NECESSARY STEPS TO CHANGE THE WAY EMAIL IS DELIVERED?

I have found the issue in Verizon, Yahoo, Hotmail, ATT and even outdated AOL mail.

Here is an example of the issue located in the header of one of the dealers outgoing emails from DealerSocket to a GMail account where it went DIRECTLY to SPAM 100% of the time.