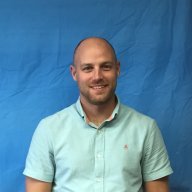 Apr 22, 2009
418
73
First Name

Ryan
Hey Gang,
I've been spending a lot of time learning about Facebook / Insta ads and specifically
FB Custom Audiences
. I have a question that I think I know the answer to... but wanted to bounce it off refresh nation.
Below is a screenshot from FB Business Manager "Audiences".
My store:
GMC + Chev + Buick
Small town (18,000) ... 1 hour north of Toronto
My Audience In Question:
Cold audience who I will serve educational/ non "salesy" videos to
I have identified my target would be interested in Chevrolet Silveardo + Boots and Hearts Festival (big country music fest)
Take a look at screenshot below. Does my audience below:

Like BOTH Chevrolet Silverado AND Boots and Hearts? OR will it display ads to people that like Boots and Hearts but maybe not Chevrolet?
When I was first building it out, I thought it was pretty sweet that I could create an audience that liked both (dream prospect).. but when I read below it looks like either / or?