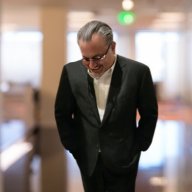 Jul 7, 2016
65
81
First Name

Chris
Working to confirm something and hoping for some insight from the community: Does anyone have their sold ratio for appointments that show up in person vs. those individuals which do not have an appointment but they still show up in person and buy?

With most dealers in my market not picking up the phone for web leads and business practice tweaks with COVID it's my stance that customers do in fact have appointments, the dealer just doesn't know about them. As such, the sold rate for appointment vs. non-appointment customers physically in the store should be fairly similar IF the dealer has a rock solid up process in place comparable to a rock solid appointment process.

Similar to the "kitchen table budget," customers have their "kitchen table appointment" and that's where they plan on shopping on a particular day and the spouse, kids, significant other, etc. knows about it and may even come with but the person received all necessary information without giving any information back and never set a "dealer" appointment.

Thanks in advance!
2
Reactions:
CoachWilliam and shaughnessy2323