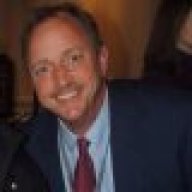 Apr 16, 2009
558
32
First Name

Dan
I am curious to know how many have received a auto response or price quote from your competitor and there are grammer errors (run on sentence) or mispelled words or exclaimations points !!!!!!! OR CAPITOLIZED words to try and GET the point accross.
I see grammar mistakes all the time. Even emails from the GENERAL sales manager !!!! lol...
How many make an effort to read your own templates and fine tune what's written ?
I personally have a lot of eBay experience . eBay is incredible when is comes to rules of grammer and spelling. Bullet points are suggested with all of your listings. Proper Grammer and spelling are a huge must do ... It's easy for google not to find you if you use dashes-exclaimations or anything that a computer would not be programmed to look for. Remember that computers are computers, they search for words that are spelled correctly. I worked for company called Shaefer and Strohminger.
Look at this webpage
Please wait...
.. This is one of the worst I have found. From what I have learned, google doesn't recognize how they have their name spelled.
So, that's my rant... or should I say RANT !!!!