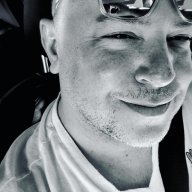 Feb 11, 2015
2,493
764
First Name

Alex
Thanks

@Alexander Lau

unfortunately there are no fixes with core algorithm updates like the one that occurred on March 12th 2019.

Following the 3/12 update Google restated that with broad core search engine algorithm updates

"There's no "fix" for pages that may perform less well other than to remain focused on building great content. Over time, it may be that your content may rise relative to other pages."


Naturally time will tell. A great article explaining why no fixes can be implemented this time around can be found at the following:

https://searchengineland.com/google...core-search-algorithm-update-this-week-313905

Hope it helps!
I disagree, they'll change their focus and strategy to adapt with the "core" algorithmic changes. I don't buy a goddamn thing that comes out of Google's mouths. I've found lies upon lies over the years. That which they say will hurt you doesn't; that which they say will help you fails to make a dent. Blatant duplication of front page content that is rarely penalized, etc., etc.
Are you going to come back in two months once they're back to their normal rankings?
I'll say it again:
What does Google want? They want relevant, real content on the internet that people want to read and tell other people about. If Google doesn't bring you the most relevant content when you search, they aren't doing their job. So by definition, even the word Search Engine Optimization (SEO) means to "game" the Google search engines (and others) to get your valuable content ranked higher than it would be if left alone to the forces of the Web. The bottom line is that all external SEO efforts are counterfeit other than: writing, designing, recording, or videoing real and relevant content that benefits those who search, within a quality user experience.
We can sit around and act like we're not trying to take advantage of Google's algorithm (would be a lie), but the fact of the matter, they change it up because SEO groups get VERY GOOD at manipulating it for organic ranking purposes. Google is quite happy fiddling with their algorithm for "best practice" reasons, but in reality, they just want to convolute the ranking equation process in order to get you to BUY more of their PAID AD space. Now that the space (itself) has been limited, it's even more competitive.