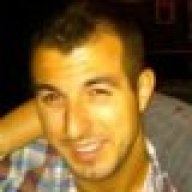 Oct 17, 2011
181
49
First Name

Dan
I don't know about you guys, but my team and I work our asses off to get every possible digital marketing advantage. With one major exception, WE WILL NOT blatantly rip off one of our competitors. End of story. For me it comes down to respect and morals. I don't think it is fair to stand on the shoulders of others and whenever possible my team will try and stay 100% original. I wish I could say the same for the competition in the Boston Marketplace but I can't there are people stealing our ideas and it's spreading.
I am frustrated beyond belief on this topic and I am sure I am not the only one coming up against it. It's almost as if my entire playbook is being photocopied and implemented all over Massachusetts. While I do maintain that the stuff my team comes up with is night day when compared to most of our copy cat competition it upsets us to see our baby bastardized by others.
Not only are they copying our layout but they're copying aspects of our color scheme, design, content, etc. Even the freaking offer is almost entirely duplicated!!!!
So now that I've gotten that off my chest how do you guys and girls handle these kinds of situations? I can't be the only one experiencing this ongoing irritant, can I?
Here's an example of what I am talking about