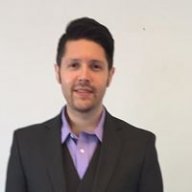 Sep 10, 2014
79
31
Awards

1
First Name

Derrick
I understand each month's objectives change. But what I do not understand is the complaining of not holding gross when all of the units are gutted? Where they think "not everyone shops online price?" (scratches head) - despite their having inquired online...

Do you gut all the pricing? I offered that we should have a price leader. Oldest aged new unit per core vehicle. And that having a gutted price leader would build traffic. Allowing us to upsell. As it is much easier to upgrade than downgrade!

How do you handle pricing?