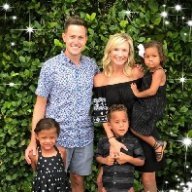 Apr 29, 2009
67
5
First Name

Bobby
Does anyone have any issues having your emails being properly forwarded from BuyaToyota to iMagic? iMagic says in order to parse they need to be in XML ADF format, BAT says they can't send them in that format.

Then w/ Honda, the Honda IN says they can't forward leads at all, they can give you detailed notifications but they claim that there isn't any means to forward.

Just wanted to see if I missing something or if you guys have any tricks that would help me get around this. Naturally this is time consuming to be typing in personal information.

Let me know...