Apr 30, 2009
316
134
43
First Name

Drew
Thought I would share this with you all. As a few articles/studies have pointed out NEW car photos are what the consumers like and want. I had a few large metro market dealers commit to taking photos of their entire new car inventory. I will let the stats speak for themselves: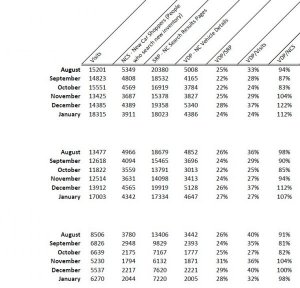 Started taking NC Photos in late October. VDP/NCS is the stat that I looked at to validate the results. Dealer 1 has about 650 new, Dealer 2 has about 650 new, Dealer 3 has about 200 new.
Any thoughts or comments... in your opinions, was the cost worth the action on the site?