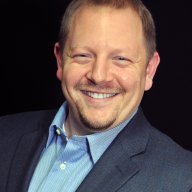 May 1, 2006
2,924
1,592
First Name

Alex

2020 starts out with an OEM bang on RefreshFriday!
What do you know about Shift Digital? What do you know about Urban Science, AutoData, and all the other OEM programs? It seems like a lot of it has been hidden behind a curtain with some Wizard from Oz. Not anymore!
Zach Hendrix is no longer behind the curtain. He clicked his ruby red slip…nope he didn't do that. He found Dorothy and made it back to Kans…nope… it isn't Kansas. All we know is he's on RefreshFriday to share the in's and out's of OEM programs.
SPOILER ALERT: they're not what you think.