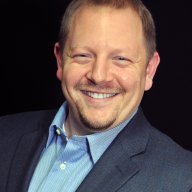 May 1, 2006
2,993
1,746
Awards

1
First Name

Alex
I just don't see us going to a completely online e-commerce delivery model any time soon. I think buying a car is more like buying a house. I would not purchase my home by looking at pictures of it online even with a money back guarantee. It's still a very emotionally driven decision and an expensive one at that.
Looking at the world today, and the technologies that are currently operating I totally agree with you Paul. And buying a home or car is incredibly emotional for sure. However, I think there are technologies in the coming future that could disrupt our entire view of things.
I think the consumer can be trained to make their own car buying transactions given the proper tools and dealer acceptance. There are a few steps that will take some incredibly wise automotive psychologists to identify and solve, but the consumer has already taken the first step. And quite a few dealers are taking step number two right now.
Step 1
: The Internet created a more informed consumer that scared dealers into competing their prices down to the point where profits are just ugly in comparison to where they were before the Internet.
Step 2
: Sales profits (especially on new cars) are significantly trumped by the service department. After 15 years of this some dealers are realizing their sales departments main function should be fueling the service drive by creating loyal customers; not attempting to create unachievable profits.
Step 3
: Technology begins to evolve to assist the model that comes from a full shift of profit-seeking-sales to customer service.
On the extreme side
: there is the possibility the self-drive car (also a long way off) is made available in a rental model; instead of an ownership one like we have now. In this rental model you pay a monthly fee to the company who owns the car for use of it when you need it. They might have programs where they guarantee a car to be to you within 20 minutes for $400 a month and another where the guarantee is less than 10 minutes for $500.... who knows. But that sure would change the car buying experience too.
The one thing I know for certain is that change is coming. It is coming because of technology.... technology that already happened and/or technology that hasn't happened yet.
Last edited: