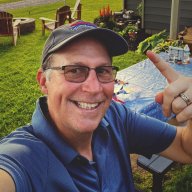 Apr 7, 2009
4,056
1,566
First Name

Joe
To my cube-dwelling-never-worked-in-a-store-millennial vendor pals... this post & thread is why DealerRefresh is a priceless research source.
That's a lot of questions. I'll just try and make my point of view as easy to understand as possible. We price our used vehicles using vAuto and it's our strategy to price them aggressively to create a faster turn rather than maximize profit on each sale. We price our new Hyundais pretty close to our bottom. With that pricing strategy we often have customers come to the store to buy a car at the advertised price and it's our pleasure to let them. Amazingly enough something about this is working because we consistently rank top 5 in our region and have above average gross.

Some of these customers that pay the internet price are business professionals that don't have an extended amount of time to spend in our store. There are even certain occasions where a customer may have to make multiple trips to complete a transaction. If we had a tool that allowed those customers who are happy with the advertised price to purchase the vehicle online, I believe they would appreciate that. Furthermore, that tool could be a reason why they buy the car at our store instead of the store 10 miles away with the same price.

In addition, we are reasonably close to Chicago where I'll often speak with people that haven't had a need for a car but now want one. We are also close to a commuter train station. When we're able to do business with one of these people we often complete most of the transaction via phone/email so the customer has piece of mind knowing they'll be able to drive home. It would be great for both parties if we had an online tool that could help facilitate this.

Finally, our BDC sells at least 3-5 cars a month to people out of state. Currently these deals require a lot of correspondence. It sure would be nice if there was a tool that could help.

I'm not looking to force all our customers through this hypothetical online buying tool, not even the majority. However if I can make it easy for SOME customers to do business with us in a way they appreciate, I win and the customer wins. That's not reinventing the wheel, that's merely providing a service that some people want.
Wow!
@BHavican
knocks it over the fence!! You're reading 100% 'boots on the ground' genius! He's nailed the user story, rich with nuance, nuance, nuance!!! Add Bill to your SME's to watch on DealerRefresh!
Let's pull in 2 other priceless SME's posts from this thread!
Bill's carefully & thoughtfully worded post perfectly aligns with another SME genius
@jscole86
. aka Josh Cole (of
http://www.driveHUEBNER.com
). Josh took a lot of time to penn a user review of his needs
http://forum.dealerrefresh.com/threads/online-shopping-to-online-buying.4371/page-10#post-42078
It's rooted in common sense, it speaks to a hybrid solution, and has the dealer's narrative. It aligns with Bill. It's 100% Priceless.
Last is another SME genius,
@DrewAment
(of
http://www.Press1toTalk.com
)
Whenever Drew posts, stop what your doing, put on your headphones, slow your mind down and take notes (aka research mode
. Your work won't be a winner until it gets past Drew's business logic.
http://forum.dealerrefresh.com/threads/online-shopping-to-online-buying.4371/page-15#post-4219
8 #BAM. 100% DR certified organic genius!
This Dealer Refresh thread has some of the brightest SME's dropping smart bombs on any overly simplistic ecommerce vision
. eCommerce in automotive isn't a bullet list of features (heads up
@Michia Rohrssen
!), it's filled with nuance, nuance, nuance.

​
p.s. TY
@Jeff Kershner
for DR! It's truly the only island of pioneers in our space.
p.p.s. SME is a Subject Matter Expert:
http://bit.ly/5WaystoIdentifyaSubjectMatterExpert