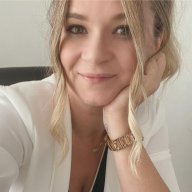 Apr 11, 2019
21
18
Awards

1
First Name

Emily
So I have been blessed to have a varied technological and marketing background and therefore have a basic understanding of most aspects of the digital world.

Sometimes I wish I didn't.

Every time I look into an issue I feel like I am opening Pandora's box. Then I have to spend weeks teaching my vendor how to do the job I pay them to do. Example:

I recently managed the build of our new website and it's a nice site. First, I had to spend months in development to get everything working correctly and looking good. Apparently, many dealers are not super particular about things and cookie-cutter is a-okay for them because these people were acting like I was fresh off the bus from crazy town when I said I wouldn't launch the site until everything was 100% right. I mean do other dealers just skim things and push "go"? Seriously, I'm asking because I don't know.

Now I opened another Pandora's box full of idiocy. A couple months ago my GM and I noticed numbers slipping in certain categories where we should excel. He jumped into his end of things and I jumped into mine. After noticing some big drop offs on certain ranking keywords for those underperforming categories after the site migrated, I did a little SEO/Site audit and started asking questions. After I made a lot of noise, my "website advocate" (who I'm pretty sure couldn't even manage a Wordpress blog on her own) set up a call with their SEO "expert". Most of his responses consisted of phrases like "well that is just how the platform was designed" and "that won't effect your ranking". Personally, phrases like that annoy me because they indicate that someone is either lazy or technologically incompetent. I decided to brush it off in the moment and dig deeper myself. I dug deep into analytics, ads, PageSpeed insights, search console, and even had a third-party do an audit for me. Ya know, so I could prove that I'm not taking crazy pills. I mean I've been doing this for over a decade but apparently, that can't compete with the expansive knowledge base of their automated zen desk....... so I digress.....

In doing all that digging the amount of issues I found was staggering. I found everything from basic issues like dead links, duplicate content, meta garbage and 404 errors to more complex issues like a lack of a budget.json file, not utilizing the font display CSS feature and high TTFB. At first, my frustration was entirely directed towards my web provider but after that, I audited three of our top competitors to see where they were out playing us the most. What I discovered is almost the most frustrating realization of them all- they all have the same crap website structure even with different providers. Actually, ours was better even with all of our issues. In that moment, I finally realized that this is just the substandard stuff that the auto industry is accustomed to.

If I were the average owner or GM, I wouldn't even know what that stuff is let alone be able to detect a problem. I would see numbers slipping and probably start throwing money at things like SEM, display and whatever the flavor-of-the-month is. Even sadder is that I am having to hold my vendor's hand in bringing these things up to any kind of reasonable standard. They seriously don't seem to know what to do- at least the customer-facing people don't and the tech support people claim they "can't" do anything. In the 10 months I have been in the auto industry, I have encountered this issue with vendor after vendor. I have shopped vendors a lot and feel like I have some of the best but I still feel like a babysitter. What's worse is that I feel like unless I have a b****fit about these things, no one takes it seriously or it gets swept under the rug. It's exhausting.

Don't get me wrong- I love my job. I love what I do and I work with great people but good Lord, I feel like I need to start having some of my vendors pay me a consultant fee or something!!!!

See? Just a rant. Nothing educational to see here LOL

Please tell me that I am not the only one!
Last edited:
2
Reactions:
RogueDigital and Jeff Kershner