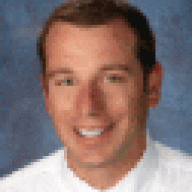 Nov 24, 2009
144
5
First Name

Jarrett
Company Overview
DealerTeam has built the Automotive Industry's first business application platform. We are driven on providing replacements to legacy systems with applications as easy to use as Amazon.com and social as Facebook. Our next generation solution is the first of it's kind, founded on the technology stack known as the 3rd Platform (
http://www.idc.com/prodserv/3rd-platform/
).
Position Overview
As a Senior Software Engineer you will design, develop, test and deploy solutions that evolve our platform for use in Automotive Dealerships, Automotive Manufacturing and Consumer Interfaced Applications. You should be passionate about solving tough technical problems, understanding customer impact and recommending improvements to products and processes.
You will be engaged in developing software through all elements of the lifecycle.


You will use your experience to work with team members to develop new features, as well as, enhance existing applications.


You will be responsible for building Cloud/Web-based solutions.


You will follow Agile development methodology to bring to market feature rich, yet this sliced enhancements.
Requirements
3+ years of Java (or other strongly typed OOP language)


2+ years of experience browser and web-services technology including javascript frameworks, ReST, and Relational Database technology.


Ability to read/write in common web scripting languages such as php


Full stack development experience


Experience with Agile development methodology, Test-Driven Development, short delivery cycles


Ability to learn quickly and deliver high quality code in a fast-paced, dynamic team environment


Bachelor's Degree or greater in Computer Science or related subject matter
Desired Skills
Development experience on Salesforce Force.com platform using Apex, VisualForce a huge plus.


Experience with addressing software scalability & performance.

Interested in applying? Want to know more? Contact me directly or reply to this thread~