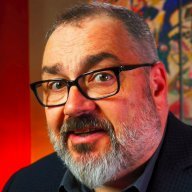 Jan 15, 2010
1,108
668
First Name

Ed
My boss is a real slave driver.
I've been so busy that I really haven't spent much time here recently. That will change right now!
Scrolling some posts I saw something I never saw before — a banned user! I needed to do some research! I was curious! Looking at the last hurrah of
https://forum.dealerrefresh.com/members/alexander-lau.8479/#recent-content
was the most entertainment that I have had since March!
I vow to never miss this much fun again. And I'm angry at my
FRIKIN
boss for not telling me about it!
Last edited:
3

1
Reactions:
Sales42, craigh, john.quinn and 1 other person