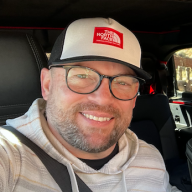 Dec 4, 2009
347
334
Awards

1
First Name

Dan
Great question! I should have clarified that the vehicle that was already sold was a 1998 Pontiac Trans Am. Ha. Not a lot of comps.

Another good question that I could have explained better. The leads that were repeats were not marked bad in the system and were left under "Internet," I just excluded them from the conversion rates, because they naturally converted higher.

Unfortunately, the problem is very clearly online. We only scheduled 5 visits. Three of them were the one that was sold, bad credit on a 2009 Pontiac G8, and a no-show. The other two were a customer that came even though we told them we didn't have the vehicle they wanted (so technically not even an appt), and the last I felt the salesperson did a phenomenal job, but the customer just didn't like anything we had (I'm pretty sure she was just appeasing the spouse because she wanted a Cadillac all along - which she bought).

Honestly, looking through the leads I only felt that there were three the department did a less than stellar job on. I know that it is easy for me to say this through a biased lens, but my entire goal when I started was to show myself and my team that we were (myself included because I built the templates, processes, etc.) doing a poor job. I did not set out to make myself feel better and find excuses. There are only two possibilities in my eyes at this point though:

1. The leads are junk: I hate to be that guy, but that's the feeling I was left with. It was so brutal to go through them that I felt bad for the department that they had to deal with them. I feel like I have good enough self-awareness that I wouldn't use that excuse lightly.

2. Our processes stink: While I think this area always has room for improvement, it seems our response rate and response times hint that our processes probably aren't terrible. I'm going to have to review our templates, retrain on follow up cadence just to make sure we are all on the same page, and listen to some outbound calls.

A less than 1% conversion rate still says there is a problem somewhere, but after reviewing our leads so intently I, like many here, am left to question how honest other dealers are with themselves when calculating their conversion rates. The only leads I excluded were the ones mentioned.

I think one key point that I made when displaying the data was that the data was generated by myself alone. I wonder how many times dealers are using the data that their staff and/or their vendors give them to make the numbers sound good for their own purposes.
Would you consider getting rid of templates?
I wrote out a Google Doc "Day 1 Theme Cheat Sheet" for the sales team (they just bookmark the URL) that provides an example and multiple variations and explanations for most of our common leads. I called it a theme instead of a template because they have to still write the emails while understanding the theme of each section. I found that this did a couple things. First, if you have a guy write out a crap-ton of emails everyday using appointment language, or at least engaging "next step" language, they get better on the phone (because everything is written in natural language). Pretty simple, they're training their brain to come up with the sentences quickly by writing over and over again. Secondly, a template is a check box, a task to complete as fast as possible. I'm no longer reviewing their time to respond as that race brings poor quality. I'm watching it, but not making it a trophy for them. I'm really pushing the "Task vs Engage" mindset and it seems to be working. I stole that from
@Steve Roessler
even though we are still on Vin
. The only templates we still use are for ICO and Truecar/Partner leads at this point.
Video? What are you doing for video? This has been in exercise in psychology as much as process. Sales people either love it or hate it. The argument of "I don't like the way I look/sound on video" went away after a couple months of hearing me say "Well you look and sound that way in real life, so....". I'm still working on the full adoption here. I have 82 guys with Snapcell licenses but its like pulling teeth to get them to fully use video. We're at an 80/20 right now. 20% are shooting 80% of the videos.
Phone training? Like I mentioned above, writing out emails (in natural language) instead of using templates has a side benefit of brain training word tracks. We call all internet leads, that come in during business hours, first, then email, then text/video. We email all overnight leads sitting in the bucket in the morning first, then text/video, then call. There's a method that has worked for us in that regard but I'm assuming that heavy phone text/video is part of your process? By the way, the emails they write are short, to the point, contain no fluff, and could literally be read out loud and sound like a phone conversation.
If you would ever want another set of eyes on your leads and process, I would help you out. I'm not perfect and my people aren't but sometimes people just see items we miss. Happens to me every day.
1
Reactions:
Rick Buffkin