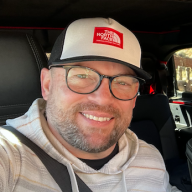 Dec 4, 2009
347
334
Awards

1
First Name

Dan
Dan, I read Joe's comment to mean something different. I *THINK* he meant the shopper isn't sending as many emails to this location
That may be, and I can see that I sounded a little snarky in my comment, but I don't think a shopper has really ever sent an actual email as a lead, ever. I remember when we would call them "email leads" even in the early 2000's but there was never an email sent from the customer initially LOL. They're all form fills.
Our showroom traffic is flat (0.7% down) but close rates increased significantly (and sales volume up 30% new and 14% used). Even though desk and floor managers would love to think they are that much better, the reality is the shopper was more motivated to buy in fewer visits (like you pointed out).
@BillKVMotorCo
and I did connect yesterday. Good conversation and we learned from each other.
2
Reactions:
joe.pistell and GrantG