Apr 20, 2009
590
520
93
First Name

Ryan
I don't think most understand the difference between A.I. and machine learning.
Trying not to split hairs here, but "Machine Learning" is a subset of AI, so is a machine following a workflow. That is called "encoded knowledge" or "expert systems."
I am putting on a webinar this afternoon for our partner JD Power and wanted to share a few slides and comments from the presentation here. This is as good of a place to start as any.

This may help dealers to visualize the subsets of AI.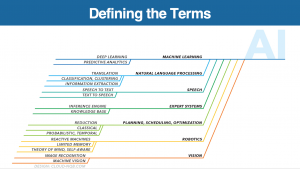 As an example, the WAY OVERSIMPLIFIED difference between "encoded knowledge" and "machine learning" in terms of a workflow looks like this. With encoded knowledge, you have to, ahem, encode the knowledge... the machine will do exactly as you programmed it and "simulates intelligence," but it won't learn from its successes or mistakes, it does it the same way until you reprogram the machine. ML, on the other hand, starts with a starting point and the desired outcome. Through tons of data and attempts, the machine quite literally learns and adjusts its approach along the way to improve its ability to achieve the desired result.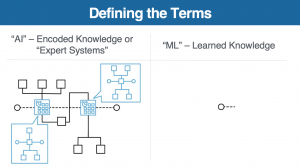 If you are free this afternoon and interested in the application of ML and Machine Vision in the appraisal process please feel free to register for this webinar. Full disclosure, this is NOT a purely educational webinar by design, due to the target audience it features and focuses on a single solution we developed with JD Power and will feel more like a demo in parts.
https://www.carstory.ai/marketvalues/
Last edited: