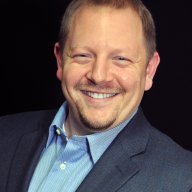 May 1, 2006
3,022
1,786
Awards

1
First Name

Alex
If you are not aware, a war is brewing because Apple is removing functionality from its operating systems. The claim is to protect consumer privacy as too many apps are utilizing consumer data for nefarious purposes. Apple sticks to advertising, but one must wonder what else may be going on.
In Q4 2020 earnings call Facebook just had, Zuck attacked Apple as their greatest threat and competition. And Apple is now threatening Google by saying they are going to remove them from the list of choosable search engines for Safari users.
One things is for sure, advertising is going to get more complicated.
Dealer Authority had a thread about Apple's iOS 14 update
.
2
Reactions:
Jim K and Jeff Kershner