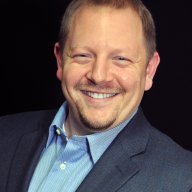 May 1, 2006
3,048
1,823
Awards

1
First Name

Alex
I don't follow your logic.
I am a vendor and we send as many fields as possible because it benefits everyone.
I don't benefit from holding back any data.
Craig - you're not only one of the good guys, you're smart enough to know what data elements benefit dealers. There are players out there who actively hold back on sending data because it would prove their solution does not add much value. And then there are other players who do not understand their clients enough to provide the data that would add more value.
1
Reactions:
Alexander Lau