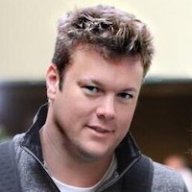 May 1, 2005
3,760
1,328
Awards

2
First Name

Jeff
I had to "break up" with a vendor recently.

The recipient of the "Dear Jane" call... she sounded quite attractive. By the end of the call, I was ready to say, "No, baby…listen: It's not you, it's me."

She was very knowledgeable on her product and had a very pleasant voice! Maybe she a has a face for radio, who knows. But when I hung up, I thought – Damn! Breaking up with a vendor, that shouldn't have been so hard to do!

In this business, we all know that "good phone" can get you far. You draw more bees with honey, right? But sometimes you have to break ties with a vendor. For whatever reason, it happens. This particular call had me questioning - "Is it better or worse when they give good phone?"

When was the last time you had a difficult time breaking up with a vendor?