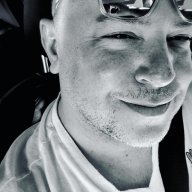 Feb 11, 2015
2,498
765
First Name

Alex
I believe Tarry would actually benefit greatly by having Brian Pasch review his solution. I think Brian could provide some great feedback on how to improve the UI/UX for customers.

Because to be honest, I've played around with it, and it's difficult to use. I know Brian would provide candid feedback on how to make some minor adjustments that would benefit usability and make it award-winning worthy.
Sure...
Aug 24, 2018
view-source:
https://go.vistadash.com/beta/
Something totally funny... I went to VistaDash (Pasch) and can find all of their clients... In theory, I could keep track of their churn / attrition. LMFAO!
<!--<select name="client" id="client" class="input-round-corners">
<option value="site">Please select one...</option>
<option value="2472">445-Digital</option>
<option value="2544">AC Motors</option>
<option value="2487">Anderson Subaru</option>
<option value="2560">Angela Krause Ford Lincoln</option>
<option value="2545">Arnie Bauer Buick GMC</option>
<option value="2439">Automotive Avenues</option>
<option value="2458">Baker Chrysler Dodge Jeep Ram</option>
<option value="2578">Baker Communications</option>
<option value="2561">Barnes Crossing Auto Group</option>
<option value="2245">Bayer Motor</option>
<option value="2435">Bell Ford Inc</option>
<option value="2580">Berge Auto Group</option>
<option value="2456">Bill Currie Ford</option>
<option value="2425">BMW of Darien</option>
<option value="2440">Bob Brown Auto</option>
<option value="2283">Bob Jass Chevrolet</option>
<option value="2516">Boch</option>
<option value="2541">Brickell Motors</option>
<option value="2526">Brondes Ford Toledo</option>
<option value="2577">Brooker Motor Company, Inc</option>
<option value="2572">Brooklyn Mitsubishi</option>
<option value="2167">Brown Automotive Group</option>
<option value="2434">Bryan's VW</option>
<option value="2551">Buerkle Auto</option>
<option value="2303">Burns Honda</option>
<option value="998">Capital Auto Group</option>
<option value="2567">Carl Hogan Toyota</option>
<option value="2476">Carson Cars</option>
<option value="2386">Causeway Family of Dealerships</option>
<option value="2248">Classic Auto Group</option>
<option value="2049">Clift Buick GMC</option>
<option value="2449">Coast Honda</option>
<option value="2163">Community Auto Group</option>
<option value="991">Contemporary CDJ</option>
<option value="2514">Cowles Nissan</option>
<option value="2488">Cueter CDJR</option>
<option value="2467">Cumberland Automotive Group</option>
<option value="2558">Cuneo Advertising</option>
<option value="2484">Currie Motors</option>
<option value="2249">CYV Chevrolet Buick GMC LTD</option>
<option value="2421">Dann's Discount Auto Sales</option>
<option value="2377">Diamond Valley Honda</option>
<option value="2334">Digitally Market </option>
<option value="2553">Dodge of Burnsville</option>
<option value="2135">Dolan Auto Group</option>
<option value="2481">Dorsett Automotive</option>
<option value="2309">Dralle Chevrolet Buick GMC Cadillac</option>
<option value="2426">Driver's Way, LLC</option>
<option value="2155">Dutch Miller KIA - Charleston</option>
<option value="2460">Dylans RV</option>
<option value="2511">Ed Bozarth Park Meadow Chevrolet</option>
<option value="2473">Ewing Auto</option>
<option value="2032">Executive Auto Group</option>
<option value="2396">Ferguson Superstore</option>
<option value="2215">FFUN Motor Group </option>
<option value="2310">First Auto Group</option>
<option value="2445">Five Star </option>
<option value="2525">Five Star Subaru of Grapevine</option>
<option value="2031">Flatirons Imports</option>
<option value="2478">Folsom Chevrolet, Inc.</option>
<option value="2554">Four Seasons Ford</option>
<option value="2397">Framingham Auto Mall</option>
<option value="2518">Gary Crossley Ford</option>
<option value="2206">Gates Auto Group</option>
<option value="2521">Gerald Jones Honda</option>
<option value="2009">Germain Auto Group</option>
<option value="2532">Germain Toyota of Naples</option>
<option value="2536">Gettel Automotive Management Group</option>
<option value="2251">Gibbons Ford</option>
<option value="2552">Gilbert Has It</option>
<option value="2576">Glenn E Thomas Dodge Chrylser Jeep</option>
<option value="2233">Gosch Auto Group</option>
<option value="2447">Greg Coats Cars, Inc.</option>
<option value="2564">H&H Automotive</option>
<option value="2442">Hallmark Automotive Group</option>
<option value="2279">Harms Auto Group</option>
<option value="2459">Heidebreicht Chevrolet</option>
<option value="2474">Hendrick Honda</option>
<option value="2362">Hersons Honda</option>
<option value="2263">Hitchcock Automotive</option>
<option value="2575">Holiday Automotive Group</option>
<option value="2023">Holmes Auto Group</option>
<option value="2203">Homer Skelton Ford</option>
<option value="2373">Honda City</option>
<option value="2427">Honda of Fife</option>
<option value="2547">Huntersville Asheville Anderson Ford</option>
<option value="2523">Huntington Jeep Chrysler Dodge Ram</option>
<option value="2250">Hurd Auto Mall</option>
<option value="6">Inactive Stores</option>
<option value="2295">Jack Ellena Honda</option>
<option value="2280">Jack O' Diamonds Honda</option>
<option value="2430">James Braden Ford</option>
<option value="2212">Jeff Belzer's</option>
<option value="2220">Jenkins and Wynne </option>
<option value="2570">Jim Curley Buick GMC</option>
<option value="2500">Keenan Motor Group</option>
<option value="2579">Kingston Dodge Autos Unlimited</option>
<option value="2496">Krause Family Ford</option>
<option value="2025">LA Car Guy</option>
<option value="2482">LaFontaine Automotive Group</option>
<option value="2179">Lanphere Auto Group</option>
<option value="2539">Lee Hyundai</option>
<option value="2339">Lehmer's Concord Buick GMC</option>
<option value="2538">Lexus of Winter Park</option>
<option value="988">Lithia Auto Group</option>
<option value="2239">Lithia Lite</option>
<option value="2035">LotLinx Advertising</option>
<option value="2411">Lundgren Honda of Auburn</option>
<option value="2219">Lynn Smith Chevrolet</option>
<option value="2444">Maita Cars</option>
<option value="2123">Manly Honda</option>
<option value="2519">Marketing Management Inc.</option>
<option value="2385">Master Buick Chevrolet Cadillac</option>
<option value="2188">Mastro Auto Group</option>
<option value="2489">McCloskey Motors Inc</option>
<option value="2356">McConnell Imports, Inc.</option>
<option value="2302">Mckaig Chevrolet Buick</option>
<option value="2062">Mercedes Benz of Alexandria</option>
<option value="2534">Mercedes Benz Of Princeton</option>
<option value="2294">Mercedes-Benz of The Woodland</option>
<option value="2535">Michael Bates Chevrolet Inc.</option>
<option value="2089">Morgan Auto Group</option>
<option value="912">Morries Automotive Group</option>
<option value="2506">Motor City Auto</option>
<option value="2290">Niagara Falls Motor Car Co</option>
<option value="2512">Now Digital</option>
<option value="2492">Owens Murphy</option>
<option value="2402">Park Group Solutions</option>
<option value="2335">Park Mazda</option>
<option value="1047">Patty Peck Honda</option>
<option value="983">PCG Ford</option>
<option value="2246">PCG Sites</option>
<option value="2542">Performance Auto Canada</option>
<option value="2422">Performance Columbus</option>
<option value="2423">Performance Motors</option>
<option value="2353">Premiere Market Communications</option>
<option value="2408">Proctor Holding</option>
<option value="2463">Quattro Motors</option>
<option value="2550">QVale Auto Group</option>
<option value="2388">R22 Tech</option>
<option value="2530">Randall Noe Chrysler Dodge Jeep Ram</option>
<option value="2498">Ray Auto Group</option>
<option value="2342">Red River Chevrolet</option>
<option value="2204">Richmond Ford West</option>
<option value="2170">Ride Time</option>
<option value="2569">Riverview Ford Lincoln Sales Limited</option>
<option value="2370">Robertson Honda</option>
<option value="2148">ROI-BOT Lite Demo Account</option>
<option value="2508">Ross Downing Chevy Buick GMC Cadillac</option>
<option value="2475">Route 18 Auto</option>
<option value="2566">Russell & Smith Auto Group</option>
<option value="2024">Rydell Auto</option>
<option value="2413">San Leandro Ford Lincoln</option>
<option value="2479">Sarchione Ford</option>
<option value="2469">Sellers Auto Group</option>
<option value="2341">Shaheen Chevrolet</option>
<option value="2557">Sheehy </option>
<option value="2453">Sheehy Auto Stores</option>
<option value="2491">Sherman Dodge Chrysler Jeep Ram</option>
<option value="2389">Shirley Group</option>
<option value="2537">Shottenkirk Automotive Group</option>
<option value="2287">Sir Walter Chevrolet</option>
<option value="2235">Smart Motors</option>
<option value="2325">Smilenet</option>
<option value="2507">Southern Maine CDJR</option>
<option value="2406">Stan McNabb CDJR Fiat</option>
<option value="2555">Stanley Auto Group</option>
<option value="2347">Star Chevrolet</option>
<option value="2502">Starwood Motors</option>
<option value="2210">Statewide Ford Lincoln</option>
<option value="2568">Step One Automotive Group</option>
<option value="2265">Stevens Creek Subaru</option>
<option value="2531">Summit Automotive, LLC</option>
<option value="2242">Suntrup Automotive Group</option>
<option value="2374">Tameron Honda Eastern Shore</option>
<option value="2559">Taylor Automotive Group</option>
<option value="2483">Taylor Kia of Lima</option>
<option value="2085">TCJ NSH Group</option>
<option value="2505">The BMW Store</option>
<option value="2192">The Suburban Collection</option>
<option value="2546">Total Media Monitors</option>
<option value="2465">Toyota of Irving</option>
<option value="2395">Toyota of Scranton</option>
<option value="2088">Toyota/Subaru of Morristown</option>
<option value="2466">Tri-County Ford</option>
<option value="2573">Trophy Automotive Dealer Group</option>
<option value="2419">University VW Mazda</option>
<option value="2126">Vancouver Toyota </option>
<option value="2271">Vinart Dealerships</option>
<option value="2305">Viva Auto Group</option>
<option value="2174">Volkswagen of Woodlands</option>
<option value="2574">Volz Auto Group</option>
<option value="2513">Waconia Dodge Chrysler Jeep Ram</option>
<option value="2428">Waikem Motors</option>
<option value="2556">Warren Henry</option>
<option value="2409">Weld County Inc.</option>
<option value="2380">Wesley Chapel Honda</option>
<option value="2299">West Coast Auto Dealers</option>
<option value="2517">Yark Automotive Group</option>
<option value="2164">Ziems Ford Corners</option>
<option value="2562">Zimmer Motor Inc</option>
</select>-->
</div>